GET Green Event Technology was founded by event professionals with a focus on excellence and sustainability. We ensure that your event is a success utilising the correct event technology. Whether for a conference or concert: the success of your event is our top priority. That's why it's important to us to offer you a reliable, comprehensive overall package that delivers the impression you want. With the aid of our technology, we create atmosphere, enable sound experiences and deliver impressive images – all delivered as sustainably as possible.
To us, sustainability means managing your budget and finite resources sparingly. Because only those who operate sustainably can continue to offer top performance in the future.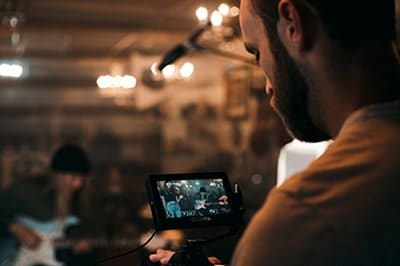 Streaming technology
We launch your event! Whether interactive workshops, inspiring keynote presentations or digital conferences: Our proven streaming technology ensures your content reaches your participants' end devices securely and reliably.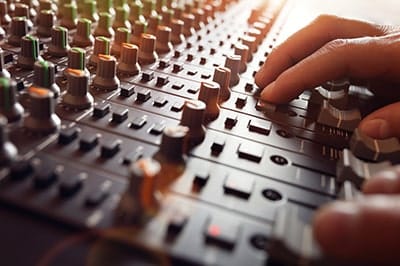 Audio technology
Audio reinforcement at a conference, classical music matinée, trade fair stand or rock concert? We can handle anything! It's our sound engineers and audio expert's specialty to choose the right sound support for any given space. We make sure the sounds vibrate in the most optimal way to underscore any event with power and charisma.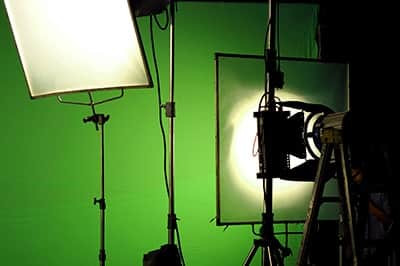 Greenbox technology
Discover completely new ways of presenting your ideas, your products and, of course, yourself to the world. We build a green box for you on site and install digital studio. Then we go live, streaming straight to your audience – including interactive live tools.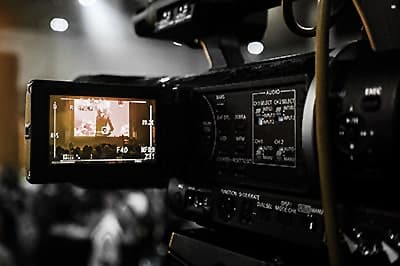 Video technology
Live broadcasts or recordings, workshops, conferences or concerts: Make use of the many possibilities modern and professional video and camera technology can offer. Enrich your event with moving images. With our help, you will create fabulous visual experiences for your audience, customers, employees and business partners.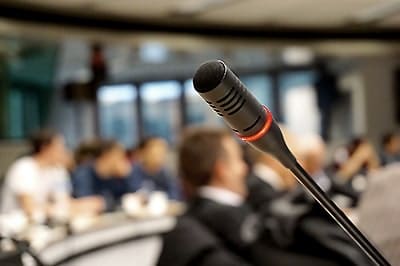 Conference technology
We bring people together! No matter if small or large groups, we offer sound and conference technology at the highest level. Technically, there are no limits with us. And the best part? You take care of your conference participants while we make sure the technology works flawlessly at all times!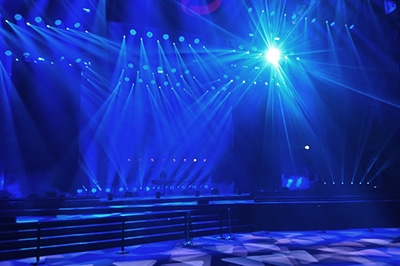 Lighting Technology
Whether it's an exhibition stand, a stage performance or a massive show: We offer the right lighting technology for every event! Our experienced lighting designers create the kind of mood you want for your venue to make sure the event is perfect.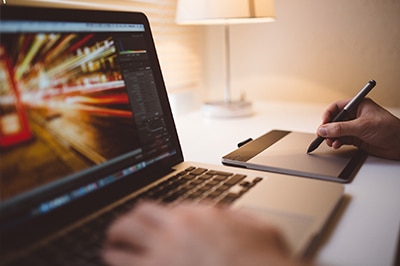 Visualization
We illustrate feelings, moods, information and emotions. That way we transform your event into a bombastic show! With the help of 2D and 3D models as well as lighting and set design tools, you get detailed presentations for stage and technical plans of every kind. We will plan the visualization of your event down to the last detail.
Stage technology
Stage platform, circular stage, ramp or lift: We will come up with the best stage technology together with you and design it creatively and in accordance to your wishes. One stage isn't enough? No problem! We have a lot of experience when it comes to designing several stages in various sizes at the same time.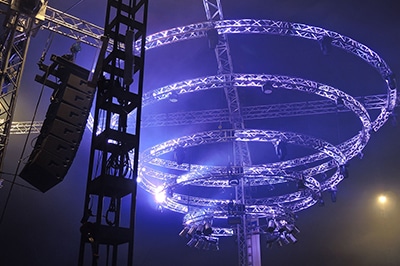 Trussing
Stable and flexible construction elements allow us to realize your vision on stage. It can be in- or outdoors and no matter the weather: Our trussing systems can be used anywhere.
Dry hire / rental furniture
You're planning your event by yourself and also have the technical know-how? All you're missing is the right material for your event? Simply rent the suitable lighting, video, audio and stage technology along with any other technical equipment for events of all kinds from us. It's comfortable and easy.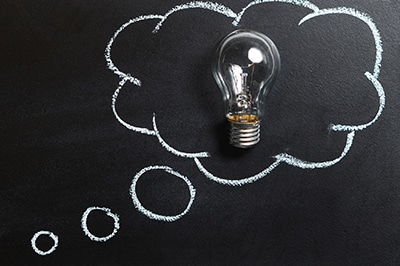 In-house service
You have an event location and are looking to add optimally adapted technology within your company's meeting rooms? Benefit from our in-house service and let our experienced and trained staff take care of your event room's technical equipment! We supplement the existing technology sensibly and only add what's truly necessary.
IT
In an increasingly connected world, all components have to mesh with each other without mistakes. We make sure networks and computer technology work together perfectly.
Let's talk about your next event!