Sustainability in event technology
What does sustainability mean in event technology?
With G.E.T. you don't just get excellent premium service and a wide range of specialist knowledge to make your event memorable for you and your guests. It's also important to us to work sustainably, to conserve resources and to protect our environment for the future of our children. Because our heart beats for sustainability.
Working sustainably has unfortunately been largely uncommon in the event industry, although a "green turnaround" is now long overdue. That's why we've taken on this challenge and made sustainability in event technology an integral part of our management portfolio.
But what does that mean in concrete terms? Sustainability can be divided into three main arguments based on corporate social responsibility: It has economic, ecological and social advantages.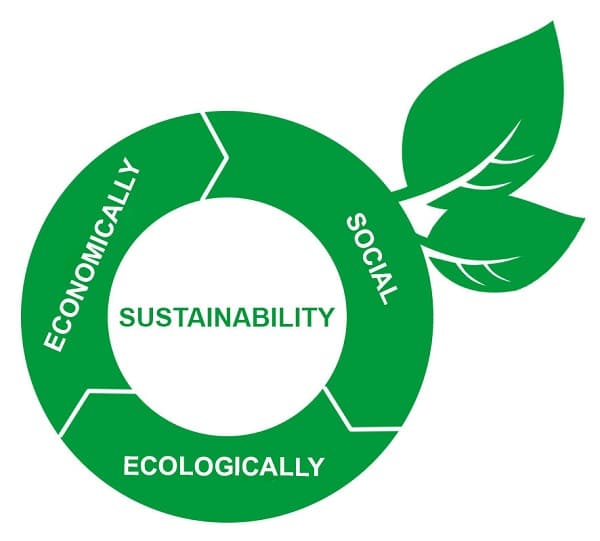 … should easily be a deciding factor for most customers: Simply out: you don't pay for what we don't use. Those who plan long-term with sustainability in mind will ultimately work more cost-effectively and more efficiently than those who only think in the short term. Careful use of resources pays off in many areas.
… comes mainly from our own experiences and convictions. We are fair to our partners, customers and employees. This is the only way we can consistently deliver top performance. Satisfied employees are reliable and work with more focus, satisfied customers keep coming back.
… affects our CO2 emissions, among other things. We pay close attention to plotting the shortest possible journeys for our deliverers. We value trees and the raw materials they produce which is why we largely do without printed media and use digital communication channels instead. We also focus on recycling and reusability of the equipment for packaging materials.
WHAT YOU GET FROM WORKING WITH US
professional service and an opportunity to co-create a sustainable future in event technology with GET Green Event Technology, which improves both your reputation and the ecological footprint of your company.
Trust in GET Green Event Technology
Together we work on sustainable events that leave a long-term impression on your partners and customers.