Events that take place independent of time and space? That sounds like science fiction, but actually virtual events have long been a reality. With the current Coronavirus pandemic, it has become even more clear that not every event has to take place in person in order to be successful. At G.E.T. Green Event Technology we firmly believe that virtual events will become even more important in the future. After all, the events can be held more cost-effectively with less resource consumption – our sustainable approach is particularly beneficial here.
Improvement of the ecological balance thanks to virtual implementation
Virtual events offer numerous advantages. For example, there is no need to rent an event room. The participants are scattered everywhere and the speakers can connect via video call, for example via Skype or Webex. Q&A and panel discussions take place with the help of digital tools, so that a lively exchange between all participants in the virtual space is possible. The whole event can be set up like a TV show with live switching – with or without a studio situation. With so-called breakout rooms, the virtual event can be divided into several separate sessions wherein speakers can, for example, give lectures.
These can not only be streamed live, but can also be recorded. The videos can then be made available to all participants. This is not only sustainable, but also fiscally attractive: The ecological balance of your event improves while costs decrease.
Technology and support for your virtual event
Our promise to you: GET Green Event Technology provides you with everything you need to hold your virtual event. We provide you with the necessary video and audio technology, handle the GDPR-compliant streaming process with end-to-end encryption and, on request, provide accompanying tools with which the participants can register and submit questions to the speaker . Discover the many possibilities that virtual events have in store for you and your company. The event professionals at GET Green Event Technology will be happy to advise you, just speak with us.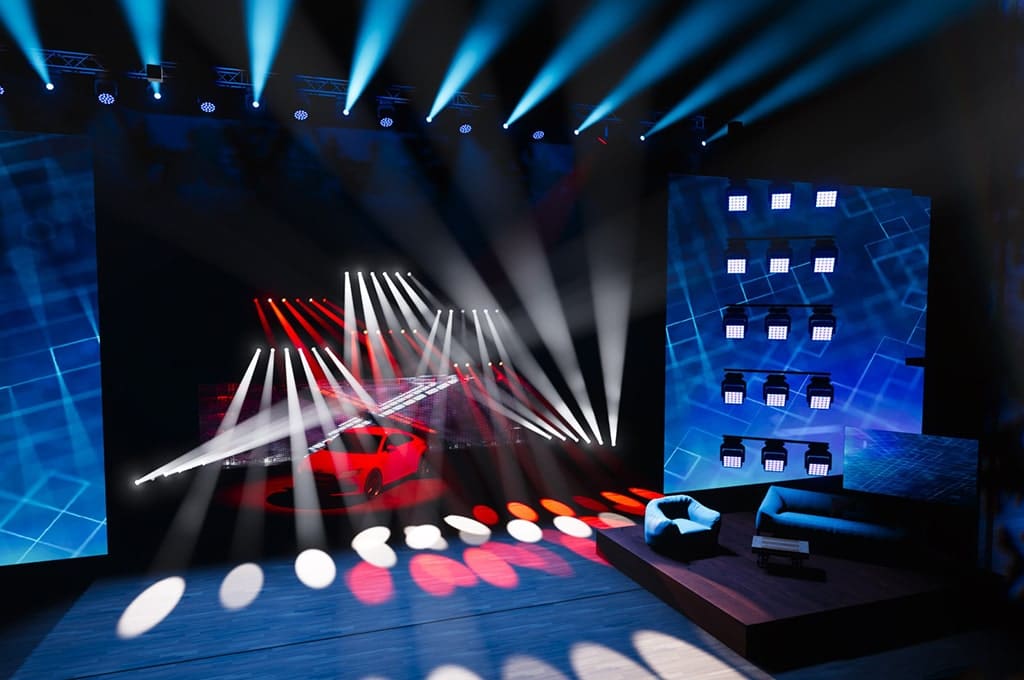 Let's talk about your next event!