Meetings are part of everyday working life in almost every industry. Be it in a small or large group, in the company's internal meeting room or in a large event hall, conferences are an opportunity to exchange ideas, brainstorm together or provide updates on current developments.
So that several people can communicate, present and discuss at the same time, we offer sound and conference technology at the highest level – from the microphone to the radio link to the loudspeakers. We would be happy to organize the complete interpreting technology for you, including booths, camera systems, live video connections with your external partners and live streaming in the desired channels. With our expertise, you have no technical limits when it comes to implementing event technology.
Conference technology has to work reliably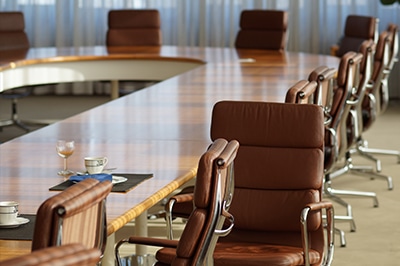 Conference rooms are meeting places and should be appropriately furnished. In addition to functional furniture and subtle decor, the correct conference technology for the ambience plays a central role. After all, what could be worse than failing projectors, defective cables or annoying feedback noises during an important presentation?
At GET Green Event Technology, we work with you to determine the current need for conference technology and reliably install all the necessary equipment. As the organizer, you can focus on your conference participants – while we make sure that the technology works at all times!
Sustainable events thanks to "green" conference technology
At GET Green Event Technology you not only get high-quality conference technology from well-known manufacturers, we also ensure that your conference is as sustainable as possible. GET Green Event Technology is your partner for "green" event technology. But what does that mean in concrete terms?
We operate ecologically and economically by using limited resources thoughtfully. In order to reduce CO2 emissions, we prefer short journeys. We use recyclable packaging material and, wherever possible, utilise digital communication channels instead of printed media. This not only improves the eco-balance of your event – you can also save money! Because you won't have to pay for material that we don't use. Talk to us, we will be happy to explain the details to you.
Good to know: Our conference technology equipment includes the well-known brands Brähler ICS AG and Bosch. Let professionals advise you.
Let's talk about your next event!